What should taking action on climate change look like? 
Native Inuit Sheila Watt-Cloutier insists in her article "The Inuit Right to Culture Based on Ice and Snow," that environmental issues should be considered a violation of human rights. For too long, she has watched her land and Inuit culture fade away being bandaged with "short-term ideologies" favored by businesses that pushes the problem under the rug.
The problems should be looked at from a human rights standpoint because it is in fact detrimental to the rights and cultures of human beings. For example, Watt-Cloutier says that the young males in her Inuit society have one of the highest suicide rates in the world which she says can be credited to the traumatic historical change climate change has brought them over the years. In addition, some communities are so damaged, Watt-Cloutier says, that they have already had to uproot and spend millions of dollars to relocate. The events that climate change brings are life transforming or even life risking. Since lives are at stake due to environmental issues and Watt-Cloutier insists that countries, specifically big and developed ones, starts taking on this issue with the seriousness of the results of climate change in mind.
So how does it actually look realistically to implement the change that Watt-Cloutier is suggesting? She says they are not asking that we take a step backwards in developing our economies, but rather as we step forward in developing them we are using proper technological advancements that limit greenhouse effects that are the driving force behind the impact in her community.
What is actually being done by global leaders? Is there consensus? 
In regards to the United States, environmental issues are being ignored or unmentioned by President Trump. When Trump became president, he basically archived all things related to climate change into an online Obama file. He calls climate change a "hoax" and all President Trump says now in regards to climate change on the White House website is that they need to eliminate unnecessary policies such as the "Climate Action Plan" which was Obama's broad plan to get rid of carbon emissions. So not only is Trump making environmental issues nearly disappear, he is also denouncing them by claiming he will take efforts to remove any progress made. President Obama said that establishing the United States as a global leader in climate policy is one of his best legacies and now Trump is diminishing and worsening that legacy.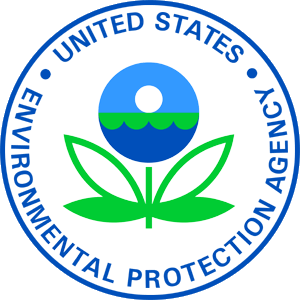 In addition, the Environmental Protection Agency (EPA) has been told (by President Trump) to halt all plan making and to be quiet about it. This means that they can't post on social media, can't respond to interviews, and can't make any public statements. This will severely halt progress to a global consensus on environmental protection issues. Since social media is the primary source of news nowadays, there will be less informed citizens who can take action and less informed international connections who could help. By the time people do become informed, it is possible that it will be too late.
However, there is still global hope amidst Trump's setbacks. The Paris Agreement, a policy within the UN to combat pollution starting in the year 2020, is standing strong. Trump cannot legally block countries from following through on their promises with the Paris Agreement. But the concern still lies in the fact that without participation of the United States in the Paris Agreement, the world's second largest polluter behind China, the ultimate goal of the agreement cannot be obtained. Also, without the United State's participation, other governments are likely to withdraw too.
The platform for global consensus on climate change is very unstable with the recent election of President Trump and we have to wait and see how other nations choose to respond to his policies and ignorance of environmental issues.
Check out these articles for expansion of the information provided above: 
http://www.bbc.com/news/science-environment-38746608
Environmental Groups in Syria 
Neither water.org nor 350.org have bases in Syria. However, 350.org has a base in Adana, Turkey which is Syria's neighbor.
The Syrian Environment Protection Society (SEPS) was founded in 1992 and it was the first environmental movement founded and announced publicly in Syria. They hope to correct the urban environments that pose environmental threats to their nation. SEPS has a multitude of problems that they want to fix but their website lists the following as "priority problems."
Contamination, depletion and dissipation of water resources.
Poor air quality and air pollution (industrial and urban).
Deterioration of urban environment and uncontrolled urban expansion.
The growth of illegal settlements.
Poverty and population growth.
Inappropriate solid waste disposal (domestic, industrial "hazardous & toxic") and waste water pollution.
Degradation of biodiversity and habitat deterioration and poor use of biological resources.
Soil, land and rangeland deterioration & degradation (soil salinization , land contamination and erosion ).
Deforestation and desertification.
Lack of public awareness on environmental issues.
Lack of industrial zones.
Food contamination, food diseases & epidemiologies, food security, environment security.
Coastal degradation.
Excessive use of agro-chemicals and pesticides.
The wrongful hunting.
Cultural heritage degradation (archaeological and historical sites).
The overarching goal of SEPS is to bring awareness to environmental issues and act on them in proper ways. They hope to do this by publishing books, stickers, brochures and so on to educate the community. They also want to hold lectures, campaigns and projects that have the ultimate goal of implementing environmental change.
http://www.annalindhfoundation.org/members/syrian-environment-protection-society-seps
The Middle Eastern Drought 
The drought, starting in 1998, in the middle east region has been said to be caused by human global warming. This drought is also thought to have contributed to the rise of the Syrian conflict — specifically the lack of food and stability.
Environmental issues are clearly impacting Syrians and their surrounding regions. Since they are more focussed on the conflict right now they are (understandably) doing little to solve the environmental problems. However, I think in the years to come Syrians will recognize the importance of environmental activism so that they can avoid conflicts such as the one they are currently in.
Note: I looked up Greenpeace but they are not directly working in Syria right now. I think this is likely because of the current conflict.